Sales/ Client Success
·
Flexible Remote
Client Success Consultant
Join our growing client success team as a trusted advisor to our customers in adopting expanding the use of our calendar optimization solution. Partner w/ Sales for best CS!
We usually respond within a day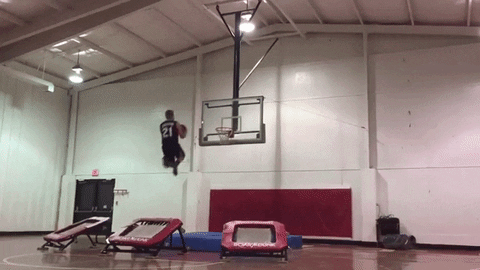 Why Kronologic?
We are an engineering led Austin based startup building a world class AI based scheduling platform using cutting edge technology.  Kronologic gives sales and marketing teams Superpowers by converting leads to meetings using AI that acts on behalf of sales reps to schedule and reschedule meetings - completely autonomously. 
Kronologic is backed by top Texas VC's and Angel investors including the #1 Texas VC Silverton. We're powering revenue growth for some of the world's largest and fastest growing companies like Dell, CDW, Thomson Reuters, BigCommerce, Caterpillar, VMware, BrightTalk, and dozens more. 

We are shattering 30 years of best practices thinking around scheduling meetings and pioneering a new paradigm of thought on the calendar! Join our growing customer success team now and become a trusted advisor to our customers in adopting and spreading the Calendar 1st™ approach throughout their organization.  
Why You?
You're our dream candidate because you're hungry, relentless, and clever.
You want to quickly advance in your career and are willing to put in the                 sweat equity to earn it. 
You thrive on building relationships and guiding customers toward success         with innovative technology. 
You want to be a trusted advisor and create results you can be proud of. 
You constantly create and test new strategies to win attention and priority           from your customers.
Professionally, you have at least 3 years experience in B2B SAAS client                 success or Account Management and strong results to show from it. 
An ideal candidate has experience managing  marketing or sales buyers at           mid-market and enterprise accounts.  
The right candidate will thrive in ambiguity and have a hunger for iteratively         improving themselves and the company. 
Client Success Consultant Responsibilities include: 
CSC's will be instrumental in delivering value to our customers as well as in         pioneering a strong CSC practice at Kronologic.
Developing and managing relationships with revenue executives and                     operational leaders at clients 
Collaborating on campaign design and execution with clients 
Optimizing client campaigns using our 3 Ingredients Framework
Identifying strategies to expand use of Kronologic across lead channels,               business units, and GEO's. 
Why This Posting Won't Last Long

Kronologic is on track to hit 400% YOY growth, We're backed by Texas' top investors, and people love what we do for them. Don't take our word for it, hear from our customer directly in our Sizzle Reel.
Kronologic has assembled an A+ team with management talent from VMware, Bazaarvoice, and Rapid7 and we're looking for rockstar talent to help us get to the next level faster than we could without you. If you join Kronologic now, you will have the opportunity to help us grow our world-class teams and innovative solutions and have a strong equity opportunity that is unmatched by companies in later stages. This role won't last long. If this is you or someone you know, let us know asap.
Department

Remote status

Flexible Remote
We usually respond within a day
Contact
Jamie Shaw
Senior Talent Manger – Talent Management