Product
·
Austin
·
Flexible Remote
Product Manager
High visibility role within a hyper-growth, AI software company as Product Manager, leading new product design and management! Drive the execution of all product lifecycle processes for products!
We usually respond within three days
Why Kronologic?
We are an engineering led Austin based software startup building a world class AI based scheduling platform using cutting edge technology. Kronologic's Calendar 1st™ method gives sales and marketing teams Superpowers by converting sales leads into meetings using AI that acts on behalf of sales reps to schedule and reschedule meetings - completely autonomously.
Kronologic is backed by top Texas VC's and Angel investors including the #1 Texas VC Silverton. We're powering revenue growth for some of the world's largest and fastest growing companies like Dell, CDW, Thomson Reuters, BigCommerce, Caterpillar, VMware, BrightTalk, and dozens more. 
We are expanding across all areas of the organization to meet our coming next major milestones and our growing customer demand; and we are currently recruiting for a Software Product Manager to join the dynamic product team as we continue ushering innovative changes to the science of scheduling with our Calendar 1st™ approach.
The fact is, we are shattering nearly 30 years of best practices that instilled highly inefficient norms around the task of getting quality meetings booked. Kronologic intelligently configures and deploys the best people for specific meeting cases with the highest yield values. Businesses all over the world have felt the need for change in this crucial area, as a matter of business survival; and Kronologic's AI scheduling solution introduces a new paradigm of thinking around around time and booking meetings on the calendar. Today's "best practices" are no longer best; innovation is change, and it's never an easy task for the pioneering innovators at the front, but this is who we are and where we now stand.
Kronologic is currently used by over 60+ different mid-market and enterprise clients with over 3000 users; up from just several hundred *only 9 months ago! This hyper growth in product adoption over the last 9 months is anticipated to replicate again over the next 2 quarters, as well.
Why You?
You are experienced with products like SalesForce, HubSpot, Calendly or similar (clear understanding of how they are working in the background) and you are also familiar with the process of converting leads from marketing and the transfer to the sales team. 
You are looking for an opportunity where your work and efforts make a real difference in the growth of an innovative software company and also have direct impact on the continuous evolution of next generation revenue-tech products. 
As a PM, you have designed sales/revenue-tech products and you are deeply familiar with the end-to-end sales process. 
You work well with UX Design teams to create ideal mock-ups and prototypes with relative speed. 
You are a seasoned product manager, with SaaS experience, you thrive in challenging situations, and your actions show that you are a true combination of confidence and decisiveness, balanced with adaptability and flexibility.  
You are experienced in appraising new product ideas and in strategizing appropriate to-market plans.
You are confident in driving the execution of all product lifecycle processes for products, including product research, market research, competitive analysis, planning, positioning, roadmap development, requirements development, and product launch.
Qualifications/ experiences you will bring to bear in executing within this role : 
Bachelor degree and 4+ years of experience building products 
Extensive product management experience, including interaction with UX designers 
Familiarity with the sales and marketing process  
Agile methodology experience 
Strong communication skills 
Leadership skills 
Strong presentation creation skills   
Other experiences that are Great to have within this role: 
Startup experience 
Experience with AI and sales/marketing automation products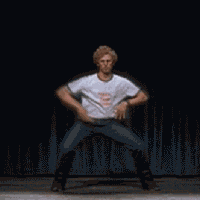 What's in it for you?
Work with a collaborative, innovative, and intelligent fast-growing team
Company-paid healthcare benefits
Unlimited PTO
Team off-sites for collaborative brainstorming and fun experiences
Ownership/ Stock options
Why This Posting Won't Last Long?

Kronologic is on track to hit 400% YOY growth, We're backed by Texas' top investors, and people love what we do for them. Don't take our word for it, hear from our customer directly in our Sizzle Reel.
Nobody likes managing their calendar. Everyone likes closing more deals.
Kronologic has assembled an A+ team with management talent from VMware, Bazaarvoice, and Rapid7 and many more. 
If you join Kronologic now, you will have the opportunity to help us grow our world-class teams, and innovative solutions, and you will have a strong equity opportunity that is unmatched by companies in later stages. This role won't last long. If this is you or someone you know, let us know asap.
Department

Locations

Austin

Remote status

Flexible Remote
We usually respond within three days
Contact
Jamie Shaw
Senior Talent Manger – Talent Management