Process Designer
Seeking Business Process modeling and process optimization expertise for an opportunity to join the Kronologic Software Product team and manage end-to-end requirements, and process flows.
Why Kronologic?
We are an engineering led, Austin based start-up building a world class AI based scheduling platform using cutting edge technology.  Kronologic gives sales and marketing teams Superpowers by converting leads to meetings using AI that acts on behalf of sales reps to schedule and reschedule meetings completely autonomously.  
Kronologic is shattering 30 years of best practices that had instilled highly inefficient norms around the task of getting quality meetings scheduled . The Calendar 1st™ method intelligently configures and deploys the best people for specific meeting cases with the highest yield values.  Kronologic applies the art of reason to the ordering of time.  We are imagining, building, testing, and bringing to market new products and features that do not exist yet!  And we are in search of our next high-quality team members to become thought leaders and quarterbacks of true multi-disciplinary teamwork. 
Kronologic is backed by top Texas VC's and Angel investors including the #1 Texas VC Silverton. We're powering revenue growth for some of the world's largest and fastest growing companies like Dell, CDW, Thomson Reuters, BigCommerce, Caterpillar, VMware, BrightTalk, and dozens more. 

Why YOU?
You are experienced with creating and maintaining end to end business               process flow visualizations within the technology industry.
You are familiar with basic business process modelling notations.
You are confident presenting process flow diagrams to key internal and               external stakeholders.
You have experienced using processes to support key agile or waterfall               software development phases from requirements elicitation and validation to       user acceptance testing support
You are able to elicit process impacts resulting from parallel projects for               feature enhancements
You are able to use processes to define key process metrics and support             process optimization initiatives.
You have created or contributed to high level technical documentation                 specifications . Process documentation experience is desirable.
You are a team player who enjoys engaging with multiple stakeholders.                 These could be technical and non-technical resources
You are curious about how things work and enjoy learning about how new           technology and products work.
You are comfortable with owning and maintaining end to end process flow           diagrams
Qualifications/ experiences
Process modelling certification or experience
Business/Process Analyst expertise
End to end requirements management experience
Writing and maintaining technical specification documentation
Knowledge of Sales and Marketing business processes
Strong communication skills
Other experiences that are Great to have within this role:
Team lead or team management experience

Data analysis and visualization skills

Experience working in a startup environment

Experience building processes around AI technologies


What's in it for YOU?
Work with a collaborative, innovative, and intelligent fast-growing team
Company-paid healthcare/ vision / dental benefits
Unlimited PTO
Team off-sites for collaborative brainstorming and fun experiences
Ownership/ Stock options
Monthly Uber/ Lyft stipend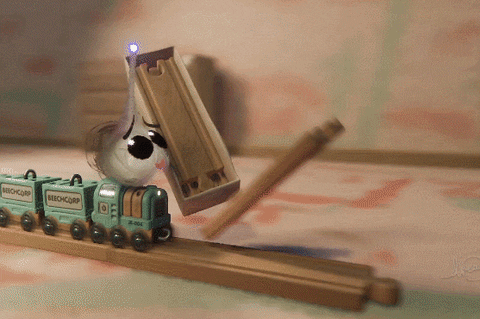 Why This Posting Won't Last Long?

Kronologic is on track to hit 400% YOY growth, We're backed by Texas' top investors, and people love what we do for them. Don't take our word for it, hear from our customer directly in our Sizzle Reel.
Kronologic has assembled an A+ team with management talent from VMware, Bazaarvoice, and Rapid7 and we're looking for rockstar talent to help us get to the next level faster than we could without you. If you join Kronologic now, you will have the opportunity to help us grow our world-class teams and innovative solutions and have a strong equity opportunity that is unmatched by companies in later stages. This role won't last long. If this is you or someone you know, let us know asap.
Contact
Jamie Shaw
Senior Talent Manger – Talent Management